Education, Arts, and Culture: A Manual for Collaborative Learning and Working
This manual is addressing artists / cultural practitioners on the one hand and education staff in adult education and beyond on the other. It is designed to support them in developing mutual activities in education and training for the benefit of different beneficiaries, and to enable them to learn with each other, from each other and about each other's sector. By learning and working collaboratively, the knowledge already present individually shall become known to all parties involved: from distributed knowledge to shared knowledge.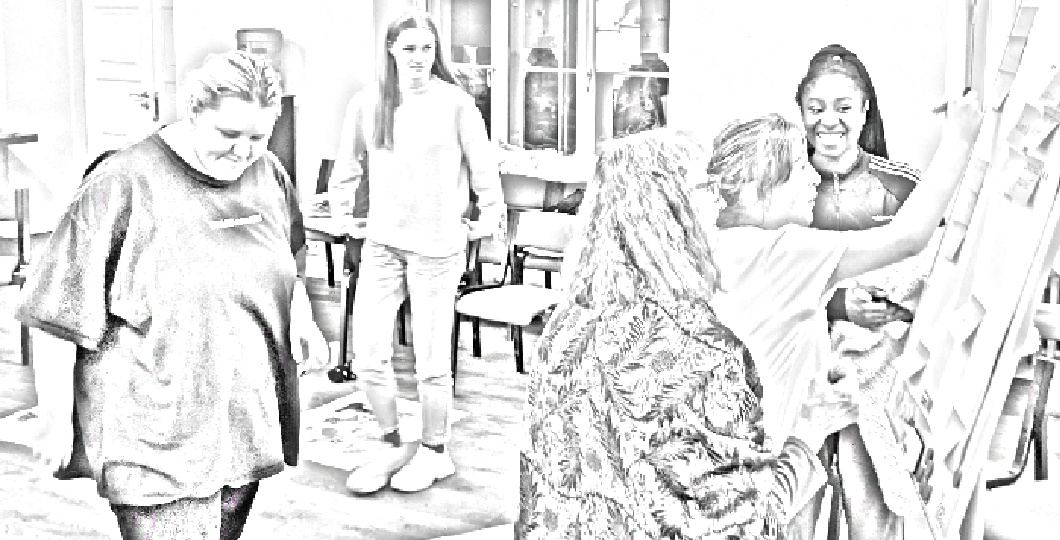 The manual is based on experiences by the artwork project consortium in collaborative learning environments. It shall enable the users to create their own ways of learning from and working with each other in multidimensional groups. The manual contains the theoretical framework of collaborative learning and working as well as practical advice, suggested methods for collaborative actions, experiences and practical examples from project partners, and promising approaches for a successful evaluation of mutual activities.
Learning Objectives:
This manual aims at providing you as an artist / cultural worker / education practitioner with skills to develop spaces for collaborative learning and working.
Particularly, by applying the methods and activities from this manual, you will:

get

to know the principles of collaborative learning and working,


learn

practical methods and tools - both face-to-face and digital - for collaborative

learning and working, and how to apply them,


profit

from shared experiences of practitioners in collaborative working and learning,

learn

about practical examples of collaborative teaching between artists / cultural

workers and education practitioners,

learn

how to assess and evaluate collaborative learning outcomes.
You can download the manual here:
Education. Arts, and Culture: A Manual for Collaborative Learning and Working (English)
Bildung, Kunst, Kultur: Eine Anleitung für kollaboratives Lernen und Arbeiten (German)
Yhdessä oppimisen ja työskentelyn käsikirja: opetus, taide ja kulttuuri (Suomalainen)

Uddannelse, kunst og kultur: En manual for kollaborativ læring og arbejde (Dansk)

Haridus, kunst ja kultuur: Koostöise õppimise ja töötamise juhend (Eesti)

Once you have worked through the manual, you can take the
test
below to measure your learning achievements!
Last modified: Saturday, 6 May 2023, 6:46 PM